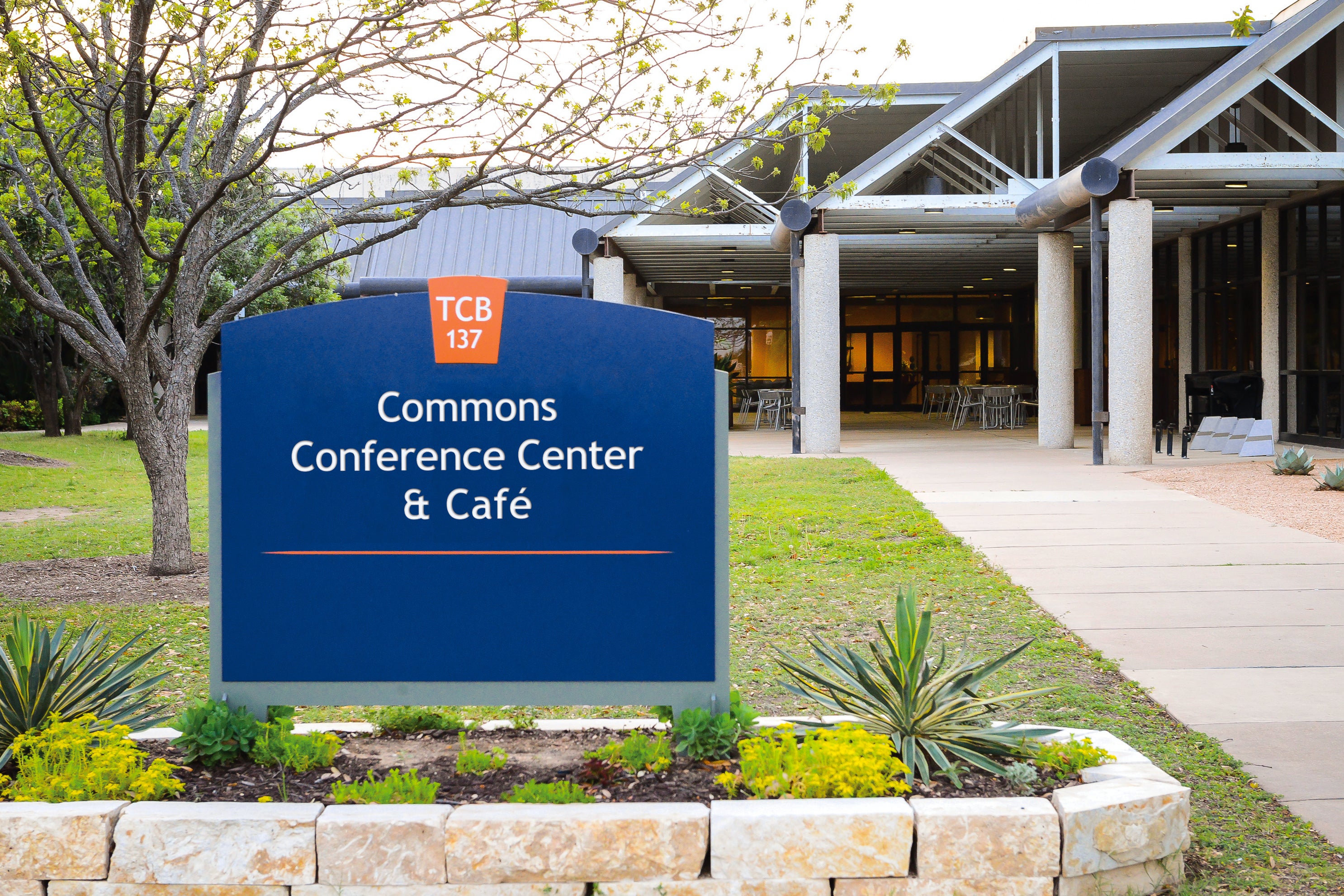 Commons Conference Center is located at the Pickle Research Campus at The University of Texas at Austin. The conference center offers updated meeting space, the latest technology and delicious dining complemented by an exceptional and service-oriented staff. We serve the university community and a broad range of businesses, state agencies and associations' in-person and hybrid event needs.
Commons Events is ready to help put on your most successful meeting or event yet. Our detail-oriented conference coordinators can help with everything from setup, to catering, to audio-visual and everything in between.
Commons is available to any state, government, association or cooperate group interested in reserving space for education programs. Please review our policies page to confirm your event would be a good fit at Commons. View meeting room information and pricing for non-UT groups.
Any UT-Austin CSUs need an IDT (interdepartmental transfer) account number to make a reservation at Commons. View room rental pricing for UT groups.
PRC departments interested in utilizing Commons meeting rooms or catering services from Commons Café, please see our PRC departmental information page.